The Park of the Relais San Baio
NATURE AS THE SETTING OF THE RELAIS
Inside our private park, among the olive trees and a vegetable garden that we cultivate, we offer intimacy and relaxation in an appealing setting that completely respects the naturalness of the environment in which it is located.
Green is vital, it follows the rhythm of the seasons and offers different living spaces every day of the year. Walk among the scent of the aromatic herbs and the colors of our cultivated vegetables, it will offer a multi sensory experience.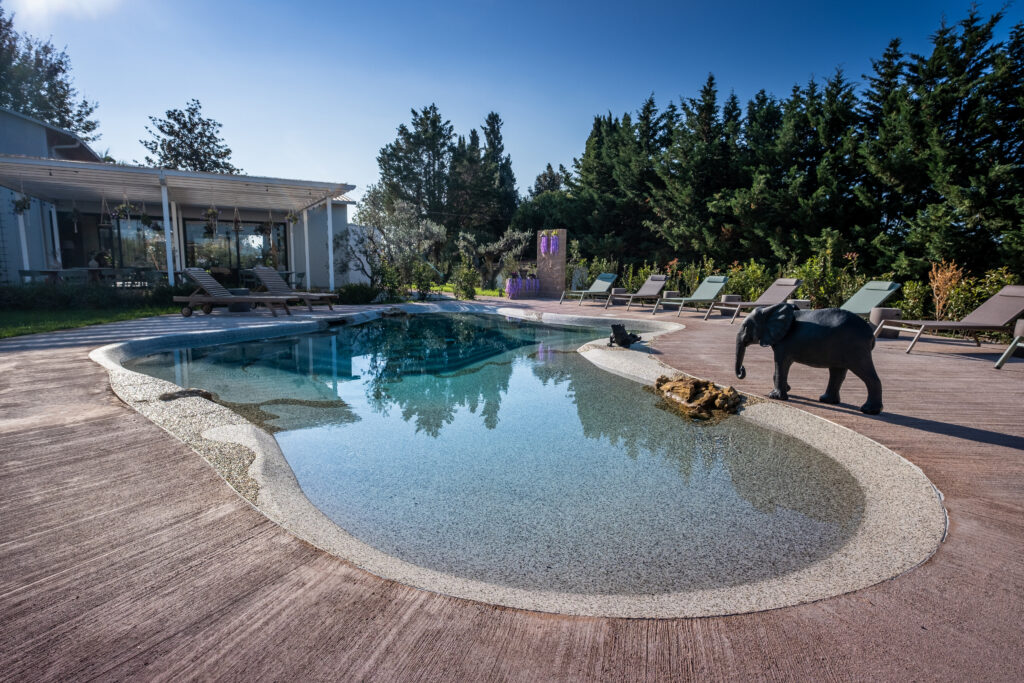 The natural pool
Relaxing in the water completes the park of the Relais San Baio. For our guests we have chosen a natural pool. At sunset, poolside or in the dedicated areas in the park, quality aperitifs will be served from among our selected products.
Relais San Baio, your private corner of paradise, where you can find yourself.
BOOK YOUR STAY AT THE RELAIS SAN BAIO